You may have already noticed. But in case you haven't – Unlike other wedding vendors in the industry, floral designers have a particularly tricky time providing a quick and dirty quote for wedding flowers. I can't speak for every single floral designer out there, but for me; it's not because we're trying to rip you off, rope you into a sales pitch, or add a "wedding tax".  It's mostly because; we are at the mercy of our flower wholesalers, we want you to get the flowers and the look that you want, and we want to make sure that it's all done flawlessly on your biggest day.
With any perishable product, the potential for something to go wrong is (while mostly unlikely) possible.  The seasons and the weather can determine prices- which fluctuate regularly.  Sometimes, the white Astilbe that would be a perfect touch for your bridal bouquet just doesn't arrive on the plane. Or, it does arrive and it's more pink than white.  We scramble to find the right replacement, we make substitutions, we drive to every wholesaler in the area… all because it it THAT important to our clients.  Extra planning and care needs to be accounted for with the reception flowers and their transportation to the venue.  Extra hands hired to put everything together… it goes on and on.
With all of that said, I also understand that it can be frustrating and time-consuming when trying to find a floral designer that will fit in your budget.  It's not an item that can be easily checked off of your to-do list.
Here at The Flower Kitten, I insist on a face-to-face or phone consultation to get the best idea of what our clients need.  This way, the potential for something to be mis-communicated is reduced, and I can make sure that I'm the right person for your big day.  We can look at inspiration photos together, and discuss the flowers you'd like to see in the designs. We can better understand the size and shape of the bouquet you desire, and make sure that everything will work with your budget.  I know that the most popular Pinterest pins are big beautiful peony and garden rose- filled bridal bouquets, which is great, but pricey.  Are you ready for the dollar amount attached to that "dream wedding bouquet"?  No one wants to shock you by providing the price quote for the peony Pinterest bouquet without discussion about your expectations.  This is why it is difficult for us to just throw numbers at you.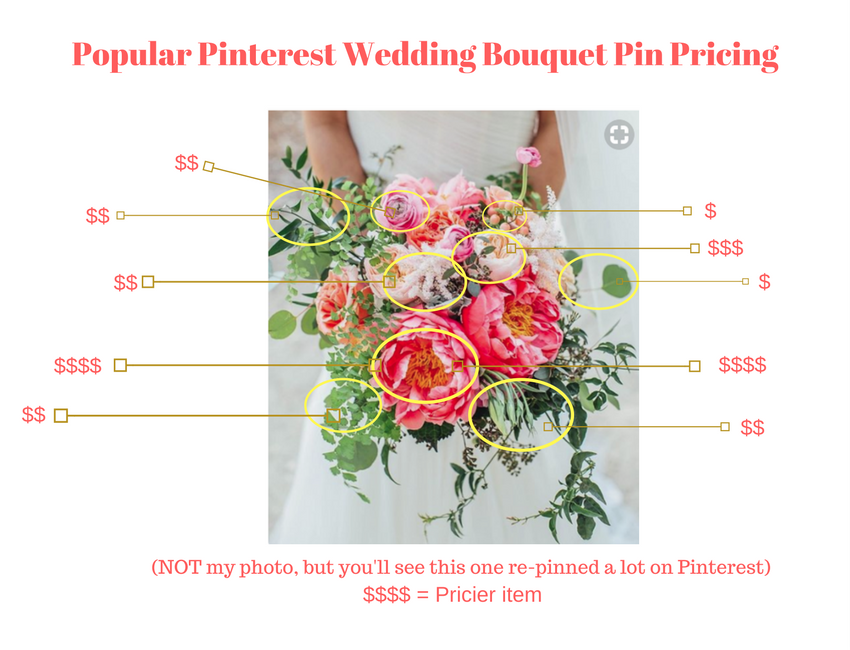 Hopefully this helps with the pricing conundrum.  The next-best solution is to provide a very vague range-based pricing list.  Your custom design may, or may not fall into the range provided, but at least there's a number that you can reference.  And, don't forget to factor in tax, and delivery/setup fees that won't be listed on a basic pricing sheet.  It is so difficult pricing something out when you don't know what the ingredients are.  And then perhaps one of the ingredients is out of season. This affects the overall price and can cause your arrangement to fall out of the price range provided.  All of that said, below is a very general range-based pricing list for The Flower Kitten weddings:
Bridal Bouquet: $95-245
Bridesmaid Bouquets: $50-125
Flower girl bouquets/ throw bouquets: $25-65
Boutonnieres: $10-30
Corsages: $20-45
Hairpieces/ Flower Crowns: $35-65
Small Table Arrangement: $35-85
Med. Table Arrangement with vase rental: $65-125
Large Table Arrangement with vase rental: $95-250
Large, Elevated Table Arrangement with Rental: $180-400
Greenery Garlands: $7-10/ ft
Flower Garlands: $15-30/ ft
Large altar piece: $150-350
The Flower Kitten is not limited to the above listings – since everything we do is custom-designed for you and your event.  Don't be afraid of floral designers who need to have a sit-down with you to price things out, there's a reason behind this madness!
Would you like to talk flowers?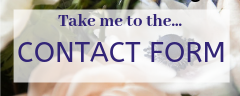 Please follow and like us: