On a Budget?  Got some creatives in your circle?  A Bucket O'Flowers DIY Package may be what you are looking for…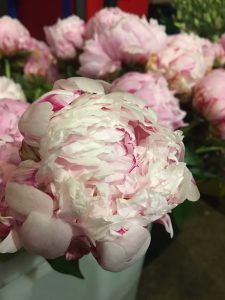 Here's how it works:
We work together to decide what kind of design and flowers you need, and we work with your budget. My team provides a general instruction on what supplies and equipment you will need to DIY your event.
Your flowers are ordered, and my team will ready and condition them for arranging.  Your flowers can either be delivered to you (with a service charge), or you may pick them up.
With your Bucket O'Flowers, you create the floral designs for your event.
We promise to keep it simple – and as long as you've got creative friends and family to help you DIY, it'll turn out great!
Prices depend on type of flowers ordered and quantity needed.  Please contact us for a quote!