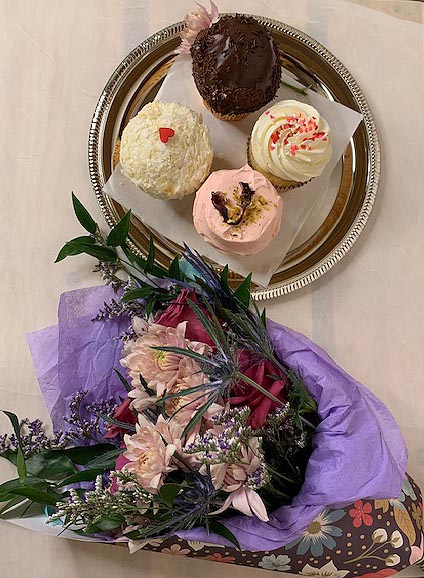 2021 Valentine's Day Pop-up
If you are stuck wondering what to get for your Valentine (or Galentine) this year, I am teaming up with Sweet Bree's Bakery this year to bring you Valentine's flowers and sweet treats together for 2/14/21. Pop-up shops are going to look different during COVID times, so please read carefully before purchasing.  We are definitely going to be COVID compliant, which means all sales will be virtual/ pre-sale only online, but you can pickup your goodies on 2/14/21 at Tribe Detroit from 11:00am-1:00pm.  Please wear a mask, and we will make it quick and easy with very little contact.
The Goodies – Go to the SHOP
We are offering the perfect Valentine Bundle for you this year.  Our Flowers and Sweets Package includes 4 gourmet gluten-free cupcakes, along with a small bouquet.  The perfect gift for your sweetie (and, they'll likely share a cupcake with you).
The Bouquet will be a combination of Roses and Ranunculus with a mixture of Carnations, Statice, Mums, and Greens in craft paper so that your Valentine can enjoy arranging and styling them at home to their liking.  The gluten-free cupcakes will include 4 different flavors:  Chocolate 'Bumpy Cake', Vanilla/Vanilla Frosting, Red Velvet/ Coconut Icing, and Persian Cardamon/ Pistachio Icing. Get this perfect gift at $35.00 +tax.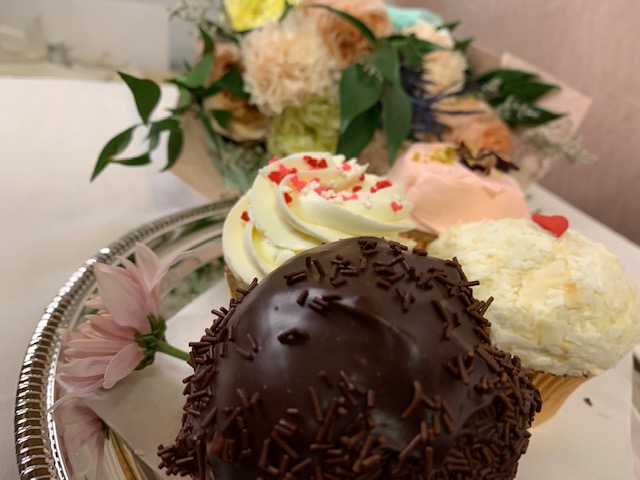 Arrangements-
We are offering some Big Valentine Vibes (BVV) with the largest arrangement in a silver etched vase, Hydrangeas, Roses, Magnolia Leaves, Thistle, Carnations, and Greens. $65.00 + tax.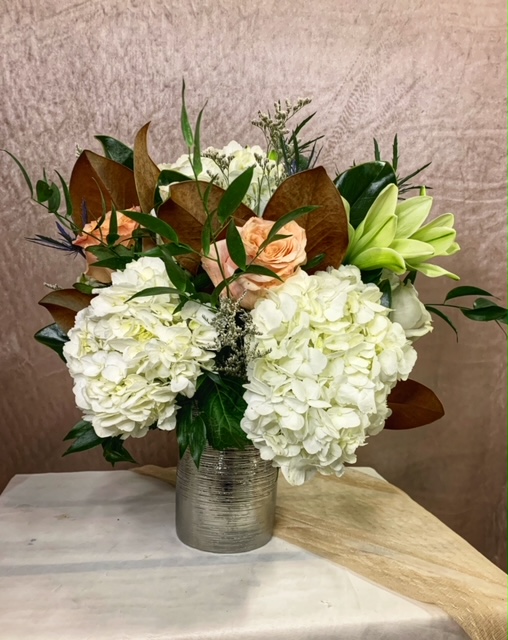 Get a large bouquet in craft paper and no vase so that your Valentine can style the flowers at home to their liking.  This bouquet will include Roses, Ranunculus, Carnations, Statice, and a mix of greens. $45.00 + tax.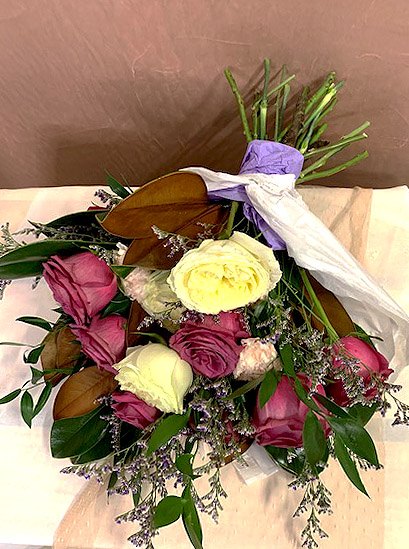 Just a little, but mighty, bouquet to let your sweetie know that you are thinking of them wrapped in craft paper.  This bouquet will include Roses, Ranunculus, Carnations or Mums, Statice, and a mix of Greens. $20.00 + tax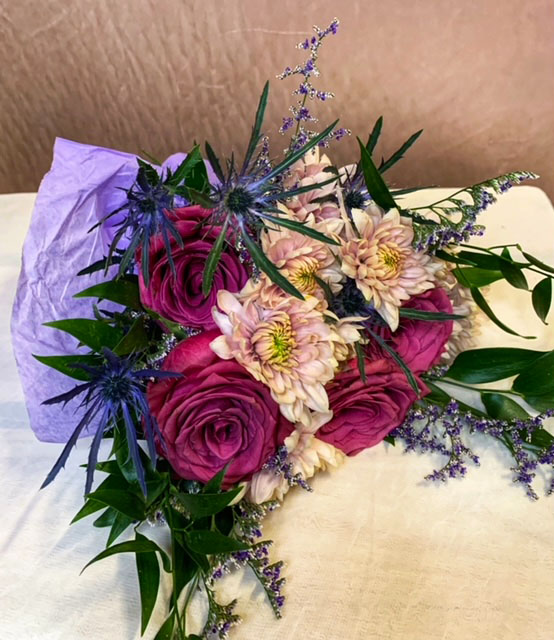 Bree is offering plenty of tasty Gluten-free treats as well…. Including hot coco bombs! The full menu is pictured below, but check out her online pop-up shop to order yours, but pickup both at the same time on 2/14!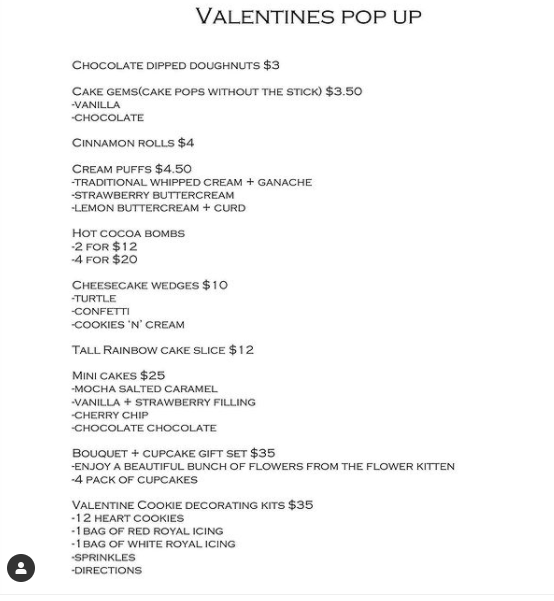 Head over to Bree's Website for the pics of the sweets
Pickup info:  Sunday, 2/14/21
11:00am-1:00pm
Tribe Detroit
31850 Mound Rd
Warren, MI 48092
Park in back of building, please wear a mask to pickup
All flower sales are final.  All flower sales require pickup at Tribe Detroit on 2/14/21 and by purchasing, you agree to this policy. Flower purchasers will have the option/ability to make changes or add to orders up until 2/9/21.  All orders will be closed by 2/9/21 so don't wait to pre-order. Any questions?  Email me: woernerevents@gmail.com, email Bree: bree@ilovesweetbrees.com
Please follow and like us: